Hindley Nursery School have a strong and dedicated safeguarding team.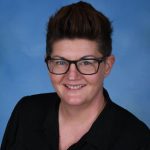 The Designated teacher for safeguarding is the Headteacher, Rachel Lewis.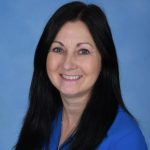 The Deputy Designated teacher for safeguarding is the Curriculum & Pastoral Manager, Sam Pemberton.
If you have any concerns about your own child or another child please speak to any member of staff at school, or you can report any concerns direct to the Children's Social Care Team on 01942 828300.
Early Help
Some families find themselves in situations where they need support to help them get back on track.  The Early Help process can co-ordinate support from a number of agencies led by one professional.  Help can be achieved using a multi-agency 'Team Around the Family' (TAF) approach within the Early Help Framework.  An Early Help assessment and plan is needed to co-ordinate a SMART response for the child and family. Families requiring support at this level may require specific support from Children's Services via Start Well.
For more information about safeguarding and the early help process please click on the link below:
Wigan Safeguarding Childrens Board – Homepage (wiganlscb.com)
E –  Safety
This is an important part of keeping children safe.  We have security measures in place to ensure that potential dangers or unsuitable material can not be viewed on any of our electronic devices and computers.  Any e-safety incidents would be recorded and managed in accordance with our E-safety Policy.
At home it is important that parents consider how they can keep their children safe online.  Things to consider may include:
Keep your computer in a shared area
Keep passwords private
Use child friendly search engines
Balance screen time
Ensure online games are suitable for the age of your child
You can also find lots of suitable support from some of the links below:
REMEMBER SAFEGUARDING IS EVERYONE'S RESPONSIBILITY AND IT IS ALWAYS BETTER TO BE SAFE THAN SORRY!